Crystal Clear Strong Lash Adhesive
Regular price

$19.90

Sale price

$16.90
DESCRIPTION

PROFESSIONAL EYELASH EXTENSION GLUE FOR QUALIFIED LASH TECHNICIANS ONLY

Strength :Very Strong
Drying time:1-2 seconds
Room humidity:45-60%
Room temperature:18-22°C (64.4°F - 71.6°F)
Viscosity :thin, medium, syrup like

Crystal Bond eyelash extensions adhesive / lash glue:


Ideal for Coloured lashes, Brown lashes and Lash Art, however, it could also be used for regular black lashes.
Ideal for customers who might have a sensitivity to Carbon Black (Black pigment)
Reliable and easy work even in unstable room conditions
suitable for Classic lashes as well as Russian Volume.
medium drying (2- 3sec) - suitable for all lash technicians. Glue is easy to work with and can also be used by Beginners, however, beginners might experience difficulties with picking the right amount of the adhesive (because it's colourless) which could affect the retention.

The glue for semi-permanent eyelash extensions is for professional use only.
HOW TO USE

How to get the best retention using Rapid Low Fume Eyelash Extension Glues?



The best temperature for Rapid Low Fume Eyelash Extension Glues is 18-22°C with perfect humidity conditions being 50-65% Please remember that if your:

Temperature is lower than 18°C, glue may be drying slower
Temperature is higher than 22°C, glue may be drying quicker
Humidity is lower than 50%, glue may be drying slower
Humidity is higher than 65%, glue may be drying quicker


Working in the perfect glue conditions will ensure its drying time is on point, resulting in great retention. To monitor your room conditions, we recommend using a hygrometer. The easiest way to adjust the temperature in your lash room is to use an Air Conditioner, fan or heater/radiator. To increase or decrease the humidity, use a humidifier or dehumidifier.



Remember that incorrect work with the adhesive can cause poor retention. If your room has high humidity and temperature, your glue will dry much faster. But since the speed of your work is not increasing accordingly, you might experience poor attachment causing extensions to "brush off" at the end of the treatment OR fall off the natural lashes within the next 2-3 days after the treatment.



Your retention may also be affected if your adhesive is not fresh or you store or use your glue incorrectly.

The shelf life of full size Rapid Low Fume Eyelash Extension Glues before opening is 6 months from the date of production and for the sample it is 1 month. After opening, we recommend changing your glue bottle every 4 weeks for the best retention. If you use the sample bottle, you need to change it every 3-5 days. Please remember to store your glue in the upright position, in a dry place, away from direct sunlight, ideally in an airtight container.

To keep an eye on the freshness of your glue, simply stick a piece of tape with a written date of the glue opening onto your adhesive bottle. When shaking the glue, remove the lid and cover the nozzle with a folded in half glue nozzle wipe. Remember to wipe the nozzle after every use of the glue to prevent the nozzle getting stuck into the cap .
PRODUCT PROPERTIES

✅ Caution! This adhesive is meant for Salon Use Only. Please Never use it for Self-Application or with clusters or strip lashes! Please Read the Product Description carefully, using this product Against its Instructions May Cause Reactions. If you are not a professional lash artist, please contact us and we will issue a full refund for your order.
✅ Crystal Clear – premium transparent eyelash extension adhesive featuring highest retention (based on laboratory investigations). This glue is designed solely for professional use by certified lash technicians
✅ Carbon black free – this adhesive works great for colored and black eyelash extensions, it reduces the chances of irritation and allergies, having the same flexibility and strong retention power
✅ Low fumes and fast dry time — 2 seconds. This fast eyelash adhesive has been designed for highly skilled lash artists aimed to speed up the application process. It works well in high humidity (RH 50-70%) at 70-74F (21-23C)
✅ 100% Money-back guarantee — if you are not 100% satisfied, please contact us and we will do our best to address your concern. Our mission is to provide eyelash extension technicians with superior quality and premium grade materials to give an ultimate highlight to the eyes of their clients
Coupon

Buy ≥$105 Get $5 Code:5$

Buy ≥$199 Get $10 Code:10$

Buy ≥$299 Get $15 Code:15$

Buy ≥$399 Get 5% off Code:ow5

Buy ≥$499 Get 10% off Code:ow10

Buy ≥$1000 Get 15% off Code:WH15

Buy ≥$2000 Get 20% off Code:WH20

Note: Quantity discounts and coupons cannot be used at the same time, and the coupons are copied for the checkout interface
Share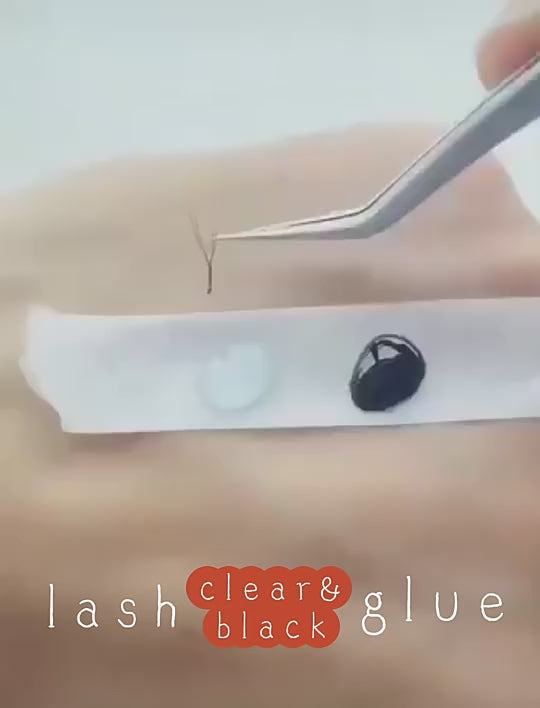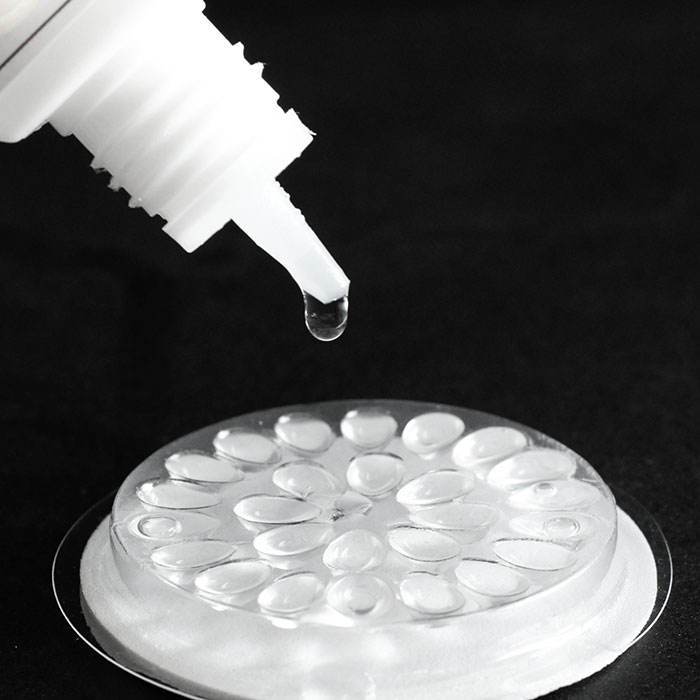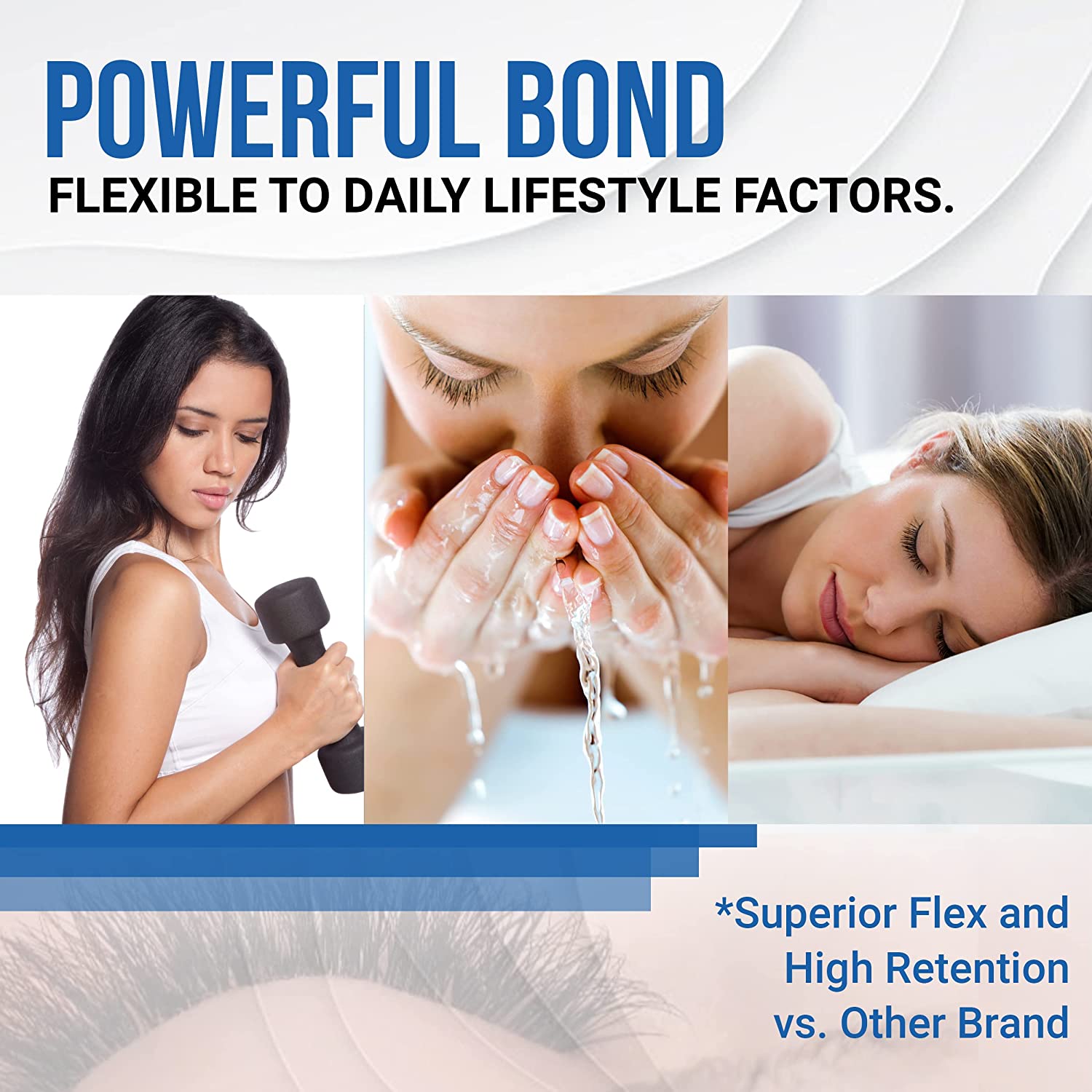 Amazing!
This is excellent professional lash glue. I've tried a lot and this one has little to no odor. No burning or reaction from my clients and dry time was awesome. It saved me a lot of time and my clients lashes did perfect.
The best adhesive that I have used. Perfectly clear from Start to finish!
Very easy to use and removal is a snap. Gives my clients a flawless natural lash line.
Get involved in our Facebook group
Share information about your brand with your customers. Communicate with more eyelash artists and solve your problems~
Join Us