UV Eyelash System-UV Lash Light Kits For Eyelash Extension
Regular price

$215.00

Sale price

$199.00
$10 off coupon: uv10   😊💕
Important info

- Safe & tested
-Easy to apply, saves you time
- Easy removal with normal remover
- Removal of outgrown lashes as usual with tweezers
- Up to 8 out of 10 former allergy customers no longer react
1x UV Lamp 5W black

1x UV Glue Clear 5ml

1x Power Adapter

1x Foot Pedal

1x Goggles

10x Black Eye Pads
Uv lash light in Action-watching now 
The lamp in detail – video
Technical facts about the system

– Wavelength: 395-400nm
– 5W / 1A / 5V
– Flexible gooseneck Length: 70cm
– Length of the stand underneath: 109cm
– Diameter base: 19cm
Quality guarantee period: 1 year. Lamp beads warranty period: 10000 hours
How does it work?
Hold the UV light on the glue spot for approx. 1-3 seconds without letting go of the extension/fans. The eyelash glue is cured immediately.
No need to use water/steam after application. We recommend wearing UV protection glasses.
Only works with light-curing eyelash glue from our range: UV Eyelash Glue. Not compatible with conventional eyelash glue.
The soft lamp arm can be bent and adjusted in height as desired.
We recommend using the adhesive drop on a matte and non-reflective adhesive base. With the glue stone crystal you run the risk that the glue drop very quickly goes bad and starts to pull threads, because the light reflects on the crystal.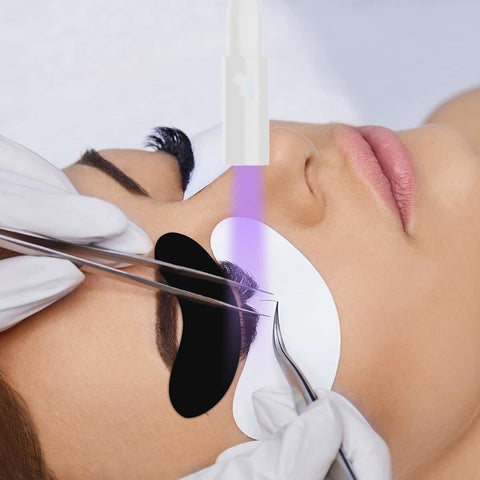 The uniqueness of uv lash light glue-Lightning fast, extreme retention, reduced allergy customers!


✅ Super anti-allergic ingredients
✅ No 48h rule anymore
✅ No bonder or sealer needed anymore
✅ completely transparent, 5ml
✅ almost no fumes at all

1. Dip into the glue
2. Put on the natural lash
3. Trigger UV light
4. Wait 1-2 sec.
5. You can directly start with the next lash - without accidentally sticking them together.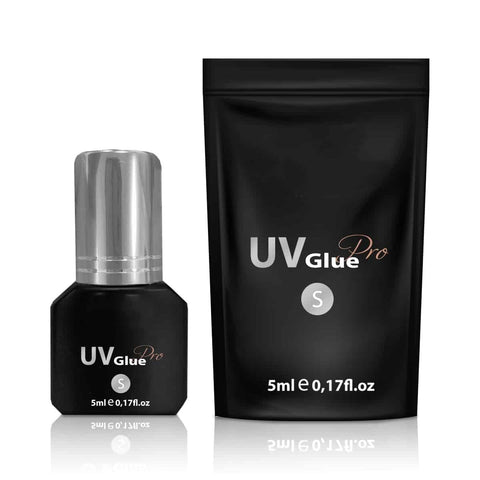 UV LED Power for the most durable lashes you've ever had.

✅ Flexible adjustable gooseneck
✅ Latest LED technology
✅ Light activation with foot pedal
✅ High-quality, stable stand
✅ Unique detachable head, reusable

You can easily position your uv lash system lamp right next to your treatment table and bend the ultra-flexible gooseneck the way you want. The distance from the lamp head to the lashes is very short. from the lamp head to the lashes is about 10-15cm.

You dip an lash into the glue, place it on a separated natural lash and press the foot pedal. After 1-2 seconds, the glue is 100% cured and you can move on to the next lash. After 1-2 seconds, the glue is 100% cured and you can move on to the next lash.

The lifespan of a led light is typically 15,000 hours, and our heads are removable, which means you only need to replace the head to continue using the light. This is leading the market at the moment!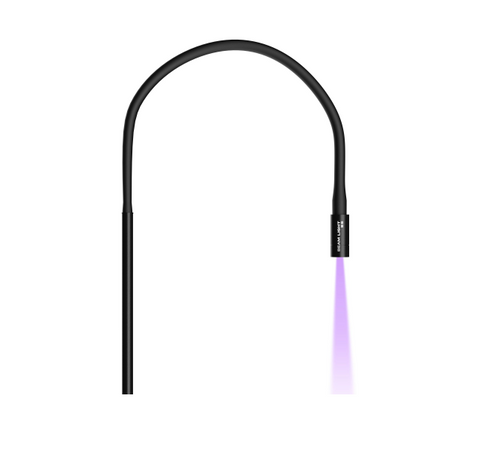 Why do you have to buy the uv lash system?

The majority of lash artists are using general semi-permanent glues based on Cyanoacrylate, which is a cause of allergy!

Our lash glue is transparent - Carbon Black is completely eliminated as a cause of allergy.

Due to the fact that the lash glue cures 100% immediately, all fumes are eliminated directly. Classic lash glue, on the other hand, require up to 48 hours to dry completely. dry completely.

So with the uv light and glue application, you can get the job done fast and well, which is a blessing for lash artists in general!
More humanized light head design✅
We know that led lights have a life span, and even though we have been able to use them for months over time, what happens when the led light is scrapped?
Don't worry, with our uv lash system you only need to replace the lamp head, saving you more money!
Freely adjust the aperture to better handle your work
Different people have their own style!Therefore, after continuous testing in the market, we have concluded that we need an adjustable aperture so that you can complete the work quickly.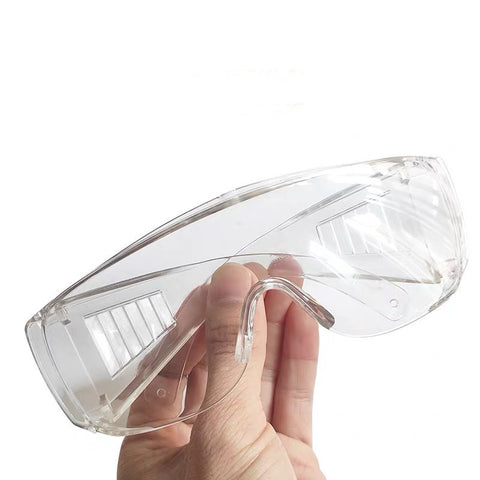 Safe and professional ✅
It is well known that UV rays are harmful to us, but our uv lash system is absolutely safe, firstly, the application time is short 1-2 seconds to finish to avoid long time light damage, secondly, it comes with anti-UV glasses, and lastly, it comes with 10 pairs of black eye patches for the upper eyes.
And we have CE, FCC, and Bio-light safety certificates.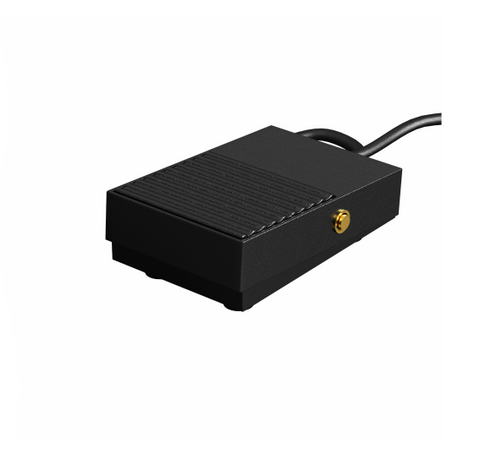 Get your work done quickly and efficiently✅
Say goodbye to manual switches and remote control switches, you can imagine how scary it is when you have to use your hands to adjust the lights while you are working. Our uv lash light is controlled by a foot switch, you can easily control the light exposure time!
Coupon

Buy ≥$105 Get $5 Code:5$

Buy ≥$199 Get $10 Code:10$

Buy ≥$299 Get $15 Code:15$

Buy ≥$399 Get 5% off Code:ow5

Buy ≥$499 Get 10% off Code:ow10

Buy ≥$1000 Get 15% off Code:WH15

Buy ≥$2000 Get 20% off Code:WH20

Note: Quantity discounts and coupons cannot be used at the same time, and the coupons are copied for the checkout interface
What is the life expectancy of the lamp?

15,000 hours in about 2-3 months. After the end of the lamp head can be purchased to continue to use
Is there a plug that will work for me?

We have American, British, European and Australian plugs, I will match the correct plug to your order.
Is the system safe?

Our system is tested and safe! Before use, the operating instructions and all safety instructions must be read and observed. That's it!
uv eyelash glue ingredients

Ethyl cyanoacrylate, Sodium stearate, Photoinitiator.
Is clear glue the same as eyelash extension glue?

No, the ingredients are different. General glue has a lot of Cyanoacrylate, uv transparent glue is the main ingredient is photoinitiator, and to work with uv lamps to do!
Does the uv glue contain cyanoacrylate

Although it is a UV LED system, our glue still contains cyanoacrylate. In the course of our extensive series of tests, we found that completely cyanoacrylate-free glues can be manufactured but perform poorly in practice. Curing would be more difficult and slower. Also, the room would have to be heavily darkened to prevent the glue dot from curing directly.

Our glue does not have these problems. Curing is lightning fast and the room does not need to be darkened either.
How do i store the glues?

The glue should be stored in the supplied pouch to protect it from UV light. It should also be stored in a cool and dry place if possible, but never in the refrigerator.
How to remove?

You can remove the lashes as usual with a normal remover, don't worry!
Are protective eyewear necessary?

Wearing safety glasses is not mandatory, so you can wear our system without safety glasses and with magnifying glasses instead. The reason is quite simple: the goggles are an additional safety gadget, but not mandatory.

Why? You just have to avoid looking DIRECTLY into the light. But why would you do this? You guessed it: There is no reason for this, you would have to hold the lamp head in front of your eye on purpose – and that makes no sense. The light shines down normally and has no contact with your eyes. It is therefore not absolutely necessary to wear the safety goggles.
Custom Your label &Drop Shipping

There is no doubt that the uv lash system this is a great innovation for the traditional eyelash extension industry, we also offer drop shipping for personal branding custom logos and other shopify entrepreneurs.
Share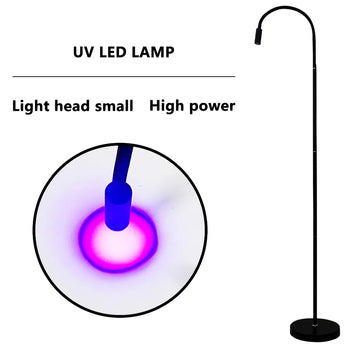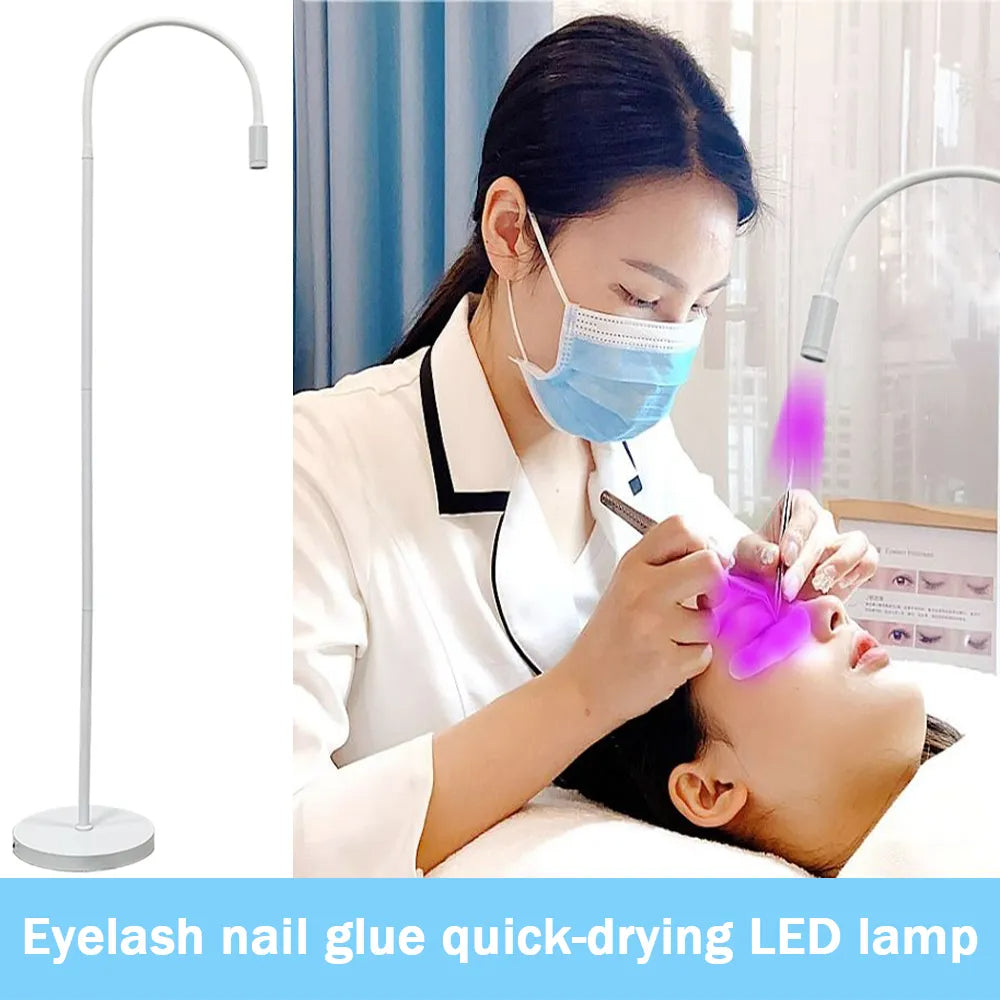 Get involved in our Facebook group
Share information about your brand with your customers. Communicate with more eyelash artists and solve your problems~
Join Us